How To Search Usenet
Last Updated: Aug 05, 2019
One of the biggest problems you will face when taking advantage of USENET is that first you must know how to find what you are looking for. USENET is powerful, fast, and the best USENET access providers offer excellent privacy protection. That being said, USENET functions quite a bit differently than, and uses different terminology than, the Internet, and those things, unfortunately, sometimes discourage newcomers.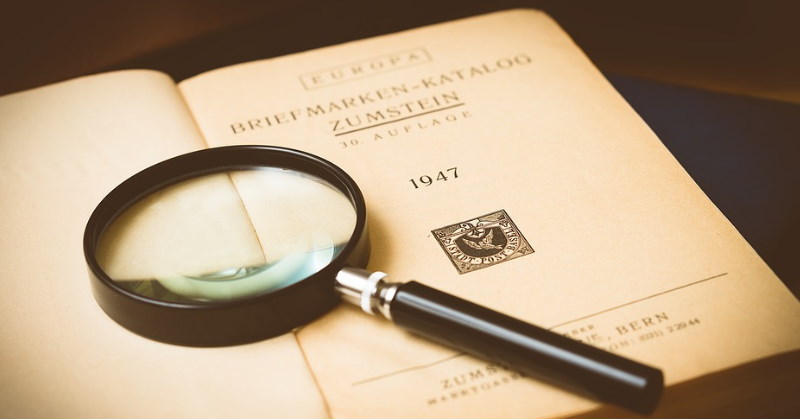 This article will teach you how to search USENET for the files you want. You have several different options for searching USENET, some paid and some free, and we'll give you an overview of them so that you can get the most out of your USENET subscription.
Understand the USENET Landscape
Most of the binaries worth downloading are going to be found in one of fewer than 100 popular groups. Given that most USENET providers offer access to more than 100,000 different groups, there's clearly a lot of groups that you never even have to bother searching. This is why we don't recommend that you use the number of groups a provider offers as a criteria for selecting a USENET service. What is important, however, is the retention time that your USENET provider offers. The longer the better. Some USENET search sites will give you listings for binaries that were uploaded several years ago, but you won't be able to download a binary that was uploaded a long time ago unless your USENET provider has adequate retention.
Get a Good Newsreader: Our List
When we say "good newsreader," we have some specific criteria in mind, which include:
Integrated search features, such as are available from Newshosting's newsreader and from Newsbin
Good program design, because downloading headers will chew up your memory if you're using a poorly-designed newsreader
Intuitive interface, because you shouldn't need a college course to figure out how to operate your newsreader!
There are many different newsreaders out there: some free, some paid; some good, some bad. Sorting through all of them can be a frustrating waste of time. Because we want people to learn about and to enjoy using USENET, we made a list of the best USENET newsreaders. Take a look at the list and find something that suits you. Remember: Your USENET provider might offer a newsreader with your subscription to their service and, if so, that's probably your best bet.
Top Recommended Newsreaders
#
Name
OS
Details

1

Multi Platform Newsreader
Bundled USENET service
Quickly Scan Header Files
Good USENET Search

2

Multi Platform
Lots of extensions
NZB Downloader only
Excellent User Community

3

Fast and Many Platforms
Small Memory Footprint
Constant Development
Par Check and Repair

4

View USENET Headers
Years of Development
USENET Search Service
Windows Only

5

Decent USENET Search
Quick and responsive
Windows Only Newsreader
10 Year of development
Don't have time to sort through a long list? Check out these newsreaders, which compose our top five choices, and which are also among the most popular and easy to use:
Join an NZB Site
NZB sites provide search engines that you can use to find binaries and, in quite a few cases, a slew of other worthwhile features. In addition to that, most of them offer some sort of a community. Many offer forums; some even offer IRC channels to members. We highly recommend you join such a site. We have a list of NZB sites you can explore. Some of them charge a fee for membership, but many are free. If the site requires an invitation–it'll say if it does on our review–and there's no login field when you go to the site, that means it might be temporarily closed to new members. Find another site; there are plenty to choose from on our list.
NZB Sites to Consider
If you're in a rush, go ahead and check out the NZB sites listed below. These are our Top 5 NZB Sites.
#
Name
Details
Rating

1

Free: 5 NZBs & 25 API Calls.
10, 20, 35 Euros.
Up to Unlimited Hits & Grabs.
Spotweb for Elite Access.

●


Read Review
Newznab+
Open

2

10 Zip dls / day
$15/Year & $35/Life
Up to 200 NZBs for VIP
Reward System / Community.

●


Read Review
Vbulletin
Open

3

20 NZBs & 100 calls
$25/Year for VIP
1000 NZBs & 2000 calls.
Very active forum.

●


Read Review
Newznab++
Open

4

No Free Account
$12/Year for VIP
GeekSeek Search Engine
Bitcoin and/or Credit Cards

●


Read Review
Newznab+
Open

5

3 API Hits/NZB Grabs
$17/Year for VIP
Unlimited API Hits / NZBs
50 Groups Crawled

●


Read Review
Newznab+
Open
Use Our Guide to Find a USENET Search Site
USENET search engines are sometimes more convenient to use than NZB sites, given that many don't require that you join or even log in to use their services. USENET search sites are often uncurated and, thus, they tend to have more spam in their search results than do NZB sites. It's still worth joining a USENET search engine site, as they can provide a very comprehensive search of binary newsgroups, most often at no charge. When you do use these sites, remember the following tips, which will help you avoid spam:
Check which newsgroups the binaries you find are posted in and download from groups that specialize in the type of content–video, audio, etc.–you're looking for. If a binary is in a spam group–e.g., a warez group–don't bother downloading it.
Files that require a password to open them are always spam
There are well-known uploaders on USENET, learn their names so you can spot good binaries right away and save yourself some time
If you join an NZB site–and you _should_–ask on the forums for tips about using USENET search sites. People are generally very helpful on such sites.
Best USENET Search Engines
In a rush and just want some links? Our Top 5 USENET Search Engines are listed below. If you're in a hurry, just click on the links below and see which service you like best; they're all good.
#
Name
Details
Rating

1

Search USENET quickly
Scan & See Content Available
NZB and Zip files returned
Subscription Required

●


Read Review

Open

2

NZB file creation
SSL website access
RSS support
1000 Days of Retention

●


Read Review

Open

3

1,995 newsgroups indexed
11 million NZB files indexed
Using RIAK - Distributed Database
Cloudflare Server Caching

●


Read Review

Open

4

Indexing for fast search
Mobile responsive search
Similar to Easynews
Filter Adult Content

●


Read Review

Open

5

1,200 days of retention
8 million NZB files
Rapid Search Results
2,000 Groups Available

●


Read Review

Open
It's Worth Learning How to Use USENET
Of all the methods of downloading, USENET offers among the fastest speeds, is less complicated to use than are torrents, and USENET offers excellent privacy protection, provided you go with a good USENET service We have plenty of information on UsenetReviewz.com that's designed to make figuring out USENET easy, even for complete novices. The most important thing to keep in mind is that USENET does not function like the Internet technology you're probably used to, but it's actually a bit easier to use once you get the hang of it. Probably the second most important thing to remember is that using USENET to download content, including taking the measures you have to take to protect your privacy, is usually cheaper than is using other methods. Most people who learn how to use USENET end up using it as their first choice whenever they want to download something. Compared to downloading over torrents and other options, USENET is simply better.